Introducing the new Vecta+ Sensor Tap Range from Cistermiser
In Stock 1st September 2021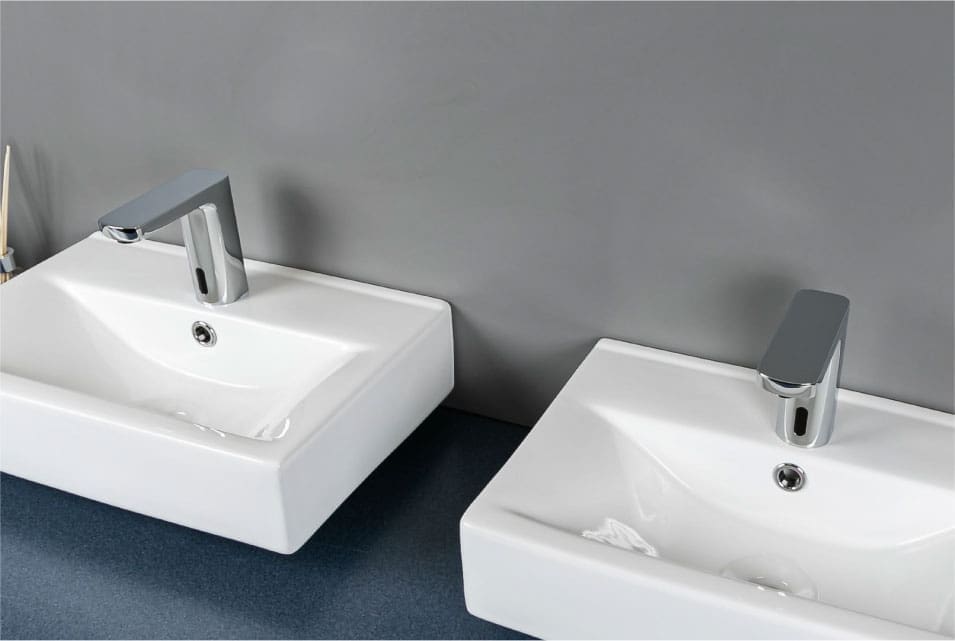 The Vecta+ Sensor Tap range are easy to install, as retrofit or new build installations. They help to improve hygiene and prevent the transfer of pathogens with no-touch controls.
With an infrared tap, the water only runs while your hands are in range, so these taps reduce water usage, increase efficiency, save energy and reduce costs, while maintaining reliability and high performance.
Made to high standards, with options for mains or battery power, out of the box as standard. Our range of infrared sensor taps have a stylish and modern design, with highly intelligent electronics, that offer a safeguard to misuse and vandalism. They provide the optimum in hygiene for the modern-day commercial washroom and comes fitted with 3.5lpm flow regulator as standard with a 5lpm flow regulator in the box, to support environmental building schemes such as BREEAM.


Improved hygiene and reduce the transfer of infection
These no touch solutions are more hygienic and reduce the likelihood of spreading and receiving pathogens

Non touch – Intuitive and easy to use
The water is activated when hands are presented in front of the infrared sensor

Water & energy saving
The water only runs when your hands are in range, so less water to heat. Water saving and energy efficient means less cost

Easy to install and maintain
Chrome finished, easy to retrofit and swap out existing manual taps, external solenoid for easier servicing

Safety shutoff
After 60 seconds of continuous water activation via sensor detection, the tap will automatically stop to reduce the risk of flooding

Smart shutoff
During a power cut, the device will automatically switch off the water flow to reduce the risk of a flooding event

Support environmental building schemes
Such as BREEAM

Suitable for elderly or people with reduced mobility
Easier to turn on than a manual tap

Optional extra: can add copper inlet pipes for Healthcare sector
Can be supplied with copper inlet pipes